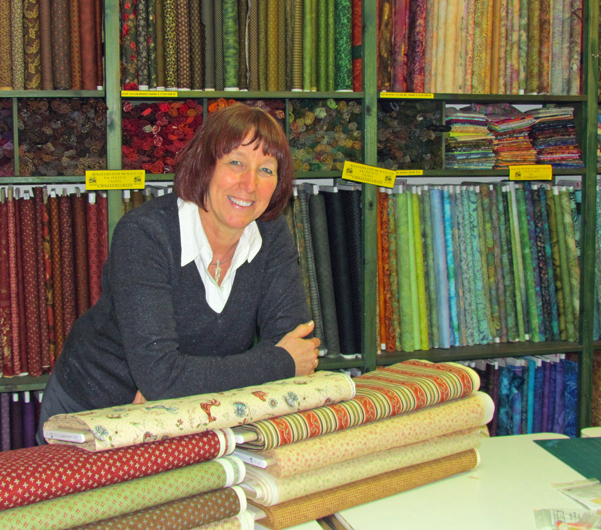 Welcome at the site of Calico House!
For more than 25 years we have been your patchwork and quilt shop in Antwerp.
Next to a wide choice of quilting fabrics, we also can offer all other tools needed for enjoying this wonderful hobby and craft.  
Our site is now taking its first steps to becoming a webshop.  We intend to offer you our finest fabrics direct on the web, you can make your choice out of our range of English paper piecing papers and do keep an eye on our special offers.  
You will probably notice differences between our Flemish and our English version.  Content that we think is only relevant for our local clients, hasn't been translated into English.  
If you don't find what you're looking for here, stop by our shop in Antwerp,  or if you can't, give us a call or send us an email, I'm convinced that we can help you.  
Please enjoy our site and come back regularly to see our progress.
Lisette Baartmans
AS FROM SEPTEMBER 2016

the shop is on thursday (16 - 20 hrs) only open
BY APPOINTMENT